HALES OWENROOTS
The Holloways of Halesowen
Ethel Holloway , b. 1883, Halesowen, Worcestershire; m. ? Godfrey1.
They had no children. They lived in Lodgefield Road, Halesowen
Alice Holloway b. 1891, Halesowen, Worcestershire
Abel Holloway married Elizabeth Southall, born 1882, on October 29th 1900 at St Johns Halesowen. The witnesses were William Southall and Ethel Holloway.
Abelís fathers name is given as Benjamin Holloway (deceased), occupation nail maker. Abelís address is given as Chapel Street while Elizabeth lived at Gaunts Yard.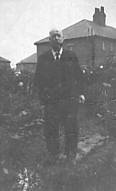 Abel Holloway Abel Holloway extreme right at June
Holloways marriage to John Hawkins.
Fifth from the left is Norman Holloway ***
Children of Abel and Elizabeth Holloway:
Percy Holloway
Ivy Holloway
Charles Clifford Holloway, b. 27 July 1910, Halesowen.
Reginald Holloway .
Arthur Holloway
Harry Cyril Holloway b 19 January 1901 Chapel Street, Hasbury, Halesowen
d.4 March 1980 61 Instone Road Halesowen
William James Holloway b. 19 January 1903, Chapel Street, Halesowen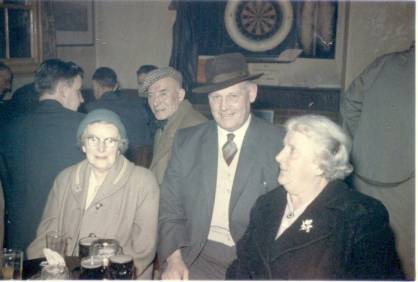 Charles Clifford Holloway with his aunts Alice and Ethel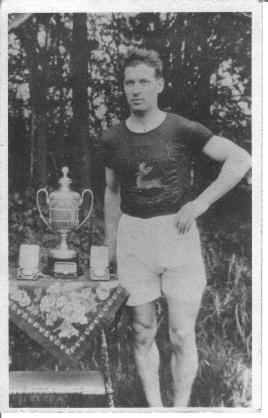 Harry Holloway; famous local athlete, ***