HALESOWENROOTS
Halesowen College Lecturers Tug Of War Team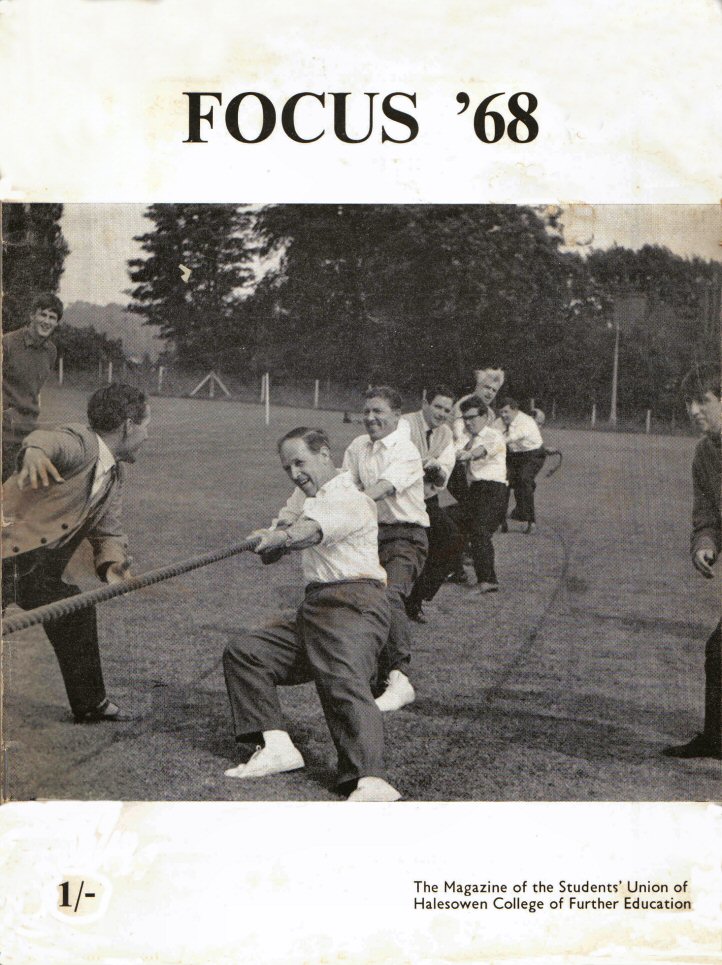 The Lecturer at the front of the rope is Norman Holloway and behind him is George Grady. Urging the team on is Albert Butt. Simon Clarke, who was a student at Halesowen from 1966 to 1971 was on the other end of the rope, in the Students team , who were truly beaten by the heavier, older and more experienced Lecturers. The photograph dates from June 1967.
Keith Tromans, who was a student at the College Annex in Colley Lane in the 1960's writes:- ' the tall lecturer with the white hair is Mr Bennet, a Physics lecturer. I do not remember his first name but he joined the college whilst we were still at Colley Lane.'
Simon Clarke has e-mailed to give the names of all the Lecturers:-
From left to right the team were Norman Holloway, George Grady, Dennis Goodwin, John Rayers, Horace Bennett, Graham Twinn and Chris Grainger.
Albert Butt was urging on his team while Malcolm Broadhurst, left, and William Mc Bain right, looked on